Agreeably British Gin
Pinkster Gin
Pinkster är en unik högkvalitativ smaksatt gin som har haft en fantastisk utveckling sedan lanseringen 2013. Processen innefattar Handplockade lokalt odlade, färska hallon. Resultatet är en läcker brittisk gin med milda inslag av hallon och mjuka härligt friska smaker. Vill du veta mer om Pinkster Gin? Klicka här
Ursprungsland
Storbritannien
Hitta på Systembolaget
?>
Hitta på Systembolaget
Pink Gin
Pinkster har ett enastående uttryck tack vare sin distinkta färg och känsliga smakprofil som härstammar från färska, lokalt handplockade hallon. Över 90% av alla gins som erbjuds idag är färglösa. Pinkster har här en tydligt naturlig skillnad som dessutom presenterar en helt ny dryckesupplevelse.
Grundaren, Stephan Marsh, började producera gin för egen konsumtion efter att ha utvecklat en jästallergi. Han serverade den till sina gäster som övertalade honom att börja producera Pinkster kommersiellt. Pinkster-processen innebär att man använder handplockade färska hallon odlade i de engelska länen Kent och Cambridgeshire för att använda som smaksättare. Ginen är trippeldestillerad och resultatet är en utsökt torr Brittisk gin med en antydan till hallon i denna mjuka, härligt friska gin.
Smaknoter:
Hallon och grapfrukt i förgrunden med massor av andra citrusnoter som följer efter. Därefter kommer ett strö av citronskal på tjock ostkaka, enbär blandat med ett par hela fänkålsfrön och gröna äppelskal. Finishen är initialt söt, med citronsorbet och hallonuppfriskande sötsaker innan en tydlig enbärs finish avslutar.

Ladda ner produktbild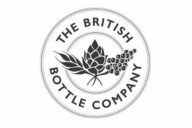 https://www.pinkstergin.com/
Om producenten
Pinkster
Their Advisory Board includes some of the most respected names in the international drinks industry, supported by a team of export professionals based in the UK and abroad, and their mission is to match the very best British drinks with the right importers and consumers around the world, delivering an unrivalled service to quality British drinks brands.

The British Bottle Company is a UKTI approved exporter and participant in the Gateway to Global Growth programme. The British Bottle Company is dedicated to exporting British drinks. They help their suppliers meet international demand for their products. Based in Exbury, Hampshire, their team provide a full service export facility including market analysis, distributor matching, trade-marketing, logistics and administration, customs, ex-rate changes and bad debt risk. They offer a single invoice and single point of contact for all your export.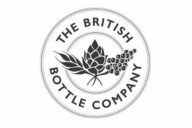 The British Bottle Company is the only export company to specifically promote and distribute UK produced, quality alcoholic drinks to the global market. Founded in 2014, they have already developed a reputation as market pioneers, forging strong relationships with suppliers and distributors worldwide.